Description
Natural black soap – Moroccan black soap
First of all Moroccan Black Soap is a part of a pacifying skin treatment. Because it is rich in minerals that help cleanse the skin, hence leaving an incredibly charming and smooth finish. For centuries, Moroccans made the black soap which was kept  secret to clean the skin , make It healthier and brighter.
in addition, Moroccan black soap is a dark creamy texture wish is used to remove toxins from the body and prepare the skin for exfoliation.Hence,It is a natural cosmetic product with extraordinary properties, traditionally used in Moroccan Hammams and spas for skin care, therefore now you can use it at home.
BLACK SOAP BENEFITS
Moroccan Black soap as its often called is a 100% natural plant product. The dough is based on an olive oil, pulp, which is enormously rich in vitamin E and an excellent exfoliator and moisturizer. It purifies the skin by eliminating dead cells and toxins, leaving the skin soft and silky to the touch. Consequently, it has a texture of butter and high content of vitamin E, which helps refresh the skin, working against dryness, aging, and dehydration of the skin. The lather of the soap is modest, and you will love its rich texture. Moroccan black soap is suitable for all skin types, especially for dry and mature skin.
The Black Soap is part of a traditional hammam ritual. This is the first treatment in an oriental public bath. If you ever visit Morocco, then it's essential to your tourist experience to enjoy a hammam. The soap is produced from a mixture of oil and wrinkled olives, soaked in salt and potash. Over the years, this black soap was used as a product for dermatology, and later became a real beauty tool for body, appropriate for all skin types.
PROPERTIES AND BENEFITS OF MOROCCAN BLACK SOAP
The soap deep cleans the skin by removing toxins and dead skin cells (the rough and dry outer surface) making the skin softer. The exfoliation increases circulation of blood and lymph. With its anti-microbial properties, Moroccan black soap is rich in vitamin E which highly relieve itching due to excess of dead skin and blocked pores. It is also ideal for in-growing hair reduction. Once this is done, your skin is ready to absorb better treatment from the next skin care treatment such as mask, tanning and moisturizing.
In conclusion, enjoying the exotic beauty rituals from traditions halfway around the world is now possible with the natural Moroccan black soap. So Using this product will leave your skin smooth to touch. Make this soap a part of your beauty routine on a weekly basis for the best results. With this exfoliating process, you can get a healthy and glowing skin.
Ingredients:
Water (Agua),
Olive oil,
Black olive extract,
Potassium hydroxide.
How to use:
The Moroccan black Is used the same way as any regular soap but generates very little foam. Therefore, the Moroccan black soap has to be applied by massaging moist skin evenly during a hot bath or shower. Avoid contact with eyes.
Leave the soap on for 5 minutes, and then scrub the skin strongly with the exfoliating glove. Do not worry if you see dark particles appear: it is simply dry dead skin coming off your body.
Min.Order Quantity:   50 Pieces or 5kg
Supply Ability:   2000 Kg/Kg per Week
Port:      Casablanca /Tanger MED / Agadir
Payment Terms:  L/C,T/T,Western Union,MoneyGram,PAYPAL
Packaging & Delivery
Packaging Details : 100g, 150g,250g ,1kg ,5kg ,20kg plastic jars.
Delivery Time: 15 days after confirmation of all detaills and deposit
Quick Details
Place of Origin: from Morocco
Brand Name: BioProGreen or Twichya or private labeling
Form:  Paste
Use:  Body , face
Product name: Moroccan Black soap
Feature : Antiseptic, Basic Cleaning, Whitening
Flavors : Eucalyptus – Lavender.
Delivery Time : 7-15 working days
Cultivation type: Organic
Shipping :UPS,DHL,FEDEX,TNT,EMS,etc or as per customer request
Precautions: Rinse thoroughly if products gets into the eye.Keep away from children
FOB Price : Contact US
Product available in private labeling contact us for more informations : Oriental Group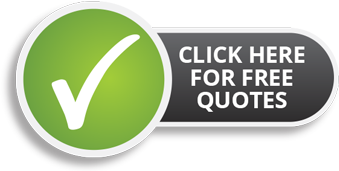 Our Certificates
Moroccan black soap data sheet
PIF – MATERIAL SAFETY DATA SHEET Moroccan BLACK SOAP – Copie
MATERIAL SAFETY DATA SHEET Moroccan Black Soap – Copie – Copie – Copie
black soap 150g – Copie – Copie