Description
Cold pressed – Organic virgin and toasted argan oil
First of all toasted  Argan oil is coming from an Argan tree grown in the southwest desert of Morocco. Furthermore Since it became very popular worldwide, it is now mostly used in different ways. Firstly, toasted argan oil  is used as a gourmet pleasure due to its nutty taste and clear health benefits. It is rich in vitamin E and contains many antioxidants. in addition, Berbers living in this part of Morocco have been using this oil for hundreds of years and is particularly useful in protecting and conditioning hair and skin.
The benefits of toasted Argan oil are becoming more popular and valuable in the food industry because of its nutritional qualities. The product is used as a seasoning and as a raw material for food commodities.
Toasted Argan oil are a fatty oil obtained from organic virgin Argan oil by application of cold pressure. To come up with a palatable Argan oil, the nut kernels are toasted before squeezing to bring out the delicious toasted nutty flavor. It is a dark yellow liquid with taste and odor characteristic of roasted almond. When toasted, it gives a particular color, has a unique taste and many benefits: rich in vitamin E, they  are very useful in the diet menu.
NUTRITIONAL PROPERTIES OF TOASTED ARGAN OIL
Lowers bad cholesterol levels caused by saturated fat: Enables the hypercholesterolemia stability and then, decreases the bad cholesterol levels by raising the benefits parallel to the healthy cholesterol level.
promotes intestinal transit.
reduces the risk of heart attack.
boosts the brain capacity: improves brain performance.
prevents rheumatic and bronchial diseases.
Antioxidant effects on the hormonal system and in the process of menopause
It Prevents Cancer
It Prevents diabetes.
DELICIOUS RECIPES ADVICE
The organic virgin and toasted Argan oil are used as a valuable food spice. This oil is consumed in Moroccan recipes and during their gourmet every day, while it improves the different flavors of food.
It is an ingredient mixed into recipes and consumed for its taste, therefore this Culinary Argan oil can be added to cookie dough, cake recipes (to add nutty flavor), in salad dressings, cooking food,  warm pasta (Spaghetti, Macaroni, Fusilli, etc.) eat stew, grilled fish and vegetable. So applying several drops on a green salad are enough to flavor your meal deliciously.
While Argan oil is a typical tagine and couscous ingredient from Morocco. It is also combined with fish and meat dishes and is used as a basis for various seasonings.
The different uses of Organic Virgin and toasted Argan oil has made it possible to reach far and wide. This interest and demand for the product seem to have given Berbers a strong opportunity for global trade.
Min.Order Quantity:      5 Liter/Liters
Supply Ability:   20000 Liter/Liters per Week
Port:      Casablanca /Tanger MED / Agadir
Payment Terms:  L/C,T/T,Western Union,MoneyGram,PAYPAL
Packaging & Delivery
Packaging Details : 250ml, 500 ml, 1Liter, 10 Liters, 20 liters, 25 liters ,33 Liters in drum with cap Argan Oil can be 250ml, 500 ml, 1Liter in amber or trasparent glass bottle with cap.
Delivery Time: 15 days after confirmation of all detaills and deposit
Quick Details
Place of Origin: Morocco
Processing type: Cold pressed
Form: oil
Supply Type: OBM (Original Brand Manufacturing)
Brand Name: BioProGreen or private labeling
Price: Ex-work
Certification: MSDS ,CCPB / NOP USDA Program
Cultivation type: Organic
Main Ingredient: Argania Spinosa kernel
FOB Price : Contact US
Product available in private labeling contact us for more informations : Oriental Group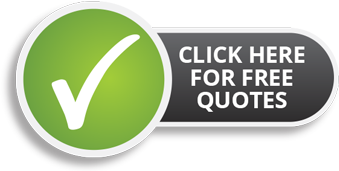 Our Certificates
BSE-TSE Free Oriental group products
ORGANIC ARGAN OIL SPECIFICATION SHEET
SAFETY EVALUATION OF ARGAN Oriental Group
M0070_Mod_CCNO_r_1_2016_10_31_CERTIFICATO_CONFORMITA_NOP_EN_FR_(_OLIVER) (2) – Copie
MATERIAL SAFETY DATA SHEET MATERIAL SAFETY DATA SHEET Cosmetic pure argan oil – Copie
MATERIAL SAFETY DATA SHEET ORGANIC VIRGIN ROASTED ARGAN OIL
ND-OBR 1_03_Stability_Oriental group 014_001_250 ml-1