Description
Moroccan Ghassoul Clay
Ghassoul is natural clay has been used for centuries. It has a fuzzy appearance, rich in minerals and is exceptional in skin care and hair ingredient. Rhassoul clay is reddish brown cosmetic natural clay from Morocco. Ghassoul clay and oxide clay. the clay is mined organically from deposits deep in the Atlas Mountains in Morocco. This is the result of a natural process of the geothermal and volcanic activity.
This untreated dried clay has almost a silky feeling  which can help reduce skin tone and reduce spots. It has the unique ability to nourish the skin and reduce epidemic; this has prompted many people to use it daily as a natural soap and shampoo. Research and clinical emphasis discovered that Ghassoul could probably increase skin elasticity, even skin color, reduce redness and blackheads and reduce drying or peeling of the skin. Ghassoul is relevant because it has a higher silica and magnesium content; this is especially good for the skin.
USES FOR GHASSOUL / Rhassoul CLAY
Face Masks: This remains the simplest use of Ghassoul clay. It can be mixed maybe with water or rose water to form a silky dough. This paste can be brushed or gummed on the face and let it dry before washing.
Facial Scrub: Ghassoul can also be combined with other ingredients to form an exfoliating and smoothing scrub. This seems to provide the benefits of masking and exfoliation in one step.
Hair Mask: As a hair treatment, this cleanses the hair by removing impurities and leaves the hair thick and lively.
Full Body Mask: Ghassoul reduces dryness, improves skin purity and elasticity. It also has extractive abilities i.e. removing surface oil around blocked hair follicles, which confiscates impurities and unblock pores. Also, it removes persistent pimples caused by the general smoothing of the surface skin.
BENEFITS OF GHASSOUL
It Sustains the Skin
Rhassoul contains minerals that are useful for the skin, especially silica and magnesium. Silica is an important element for the production of collagen and is often used in the formulation of the skin. Magnesium, on the other hand, is also an important mineral needed by the body, which is easily absorbed into the skin. Magnesium guards against damage caused by free radicals that lead to wrinkles and guards against irritation caused by acne and allergies.
Smooth and Tightening ability
The clay particle exfoliates the skin gently by removing dead skin cells and also shrinking the pores. Consistent use of Rhassoul results in smooth and uniformly toned complexion.
Appropriate for Delicate skin
There has been several trials on Rhassoul and it has been proven to tolerate all skin types. The minerals it encompasses help decrease inflammation or drying the skin.
Natural shampoo
Rhassoul is also conventionally used as shampoo because it has outstanding properties for eliminating impurities and fat, and gently cleanses the skin without irritation. It is a perfect solution and very popular amongst the natural hair community.
Ecologically Friendly Soap
Rhassoul is mined from deposits in the Atlas Mountains, and unlike various clays, has not been visible to surface impurities. It is an all-natural substitute to products that have palm oil, surfactants, plastic beads, para-bens and, it is harmless for discharge into our marine environs.
The truth is that looking good and taking care of your skin is the key to bringing your stress level as low as possible. Finding a minimal way to create beauty is peace of mind and freedom.
Min.Order Quantity:   50 Pieces or 5 kg
Supply Ability:   2000 Kg/Kg per Week
Port:  Casablanca /Tanger MED / Agadir
Payment Terms:  L/C,T/T,Western Union,MoneyGram,PAYPAL
Packaging & Delivery
Packaging Details : 100g, 150g,250g ,1kg ,5kg ,20kg plastic jars.
Delivery Time: 15 days after confirmation of all detaills and deposit
Quick Details
Place of Origin: Morocco
Brand Name: BioProGreen or Twichya or private labeling
Form:  Paste Or Powder
Use:  Body , face ,Hair
Product name: Ghassoul/Rassoul
Feature : Antiseptic, Basic Cleaning, Whitening
Flavors : Eucalyptus – Lavender.
Delivery Time : 7-15 working days
Cultivation type: Organic
Shipping :UPS,DHL,FEDEX,TNT,EMS,etc or as per customer request
Precautions: Rinse thoroughly if products gets into the eye.Keep away from children
FOB Price : Contact US
Product available in private labeling contact us for more informations : Oriental Group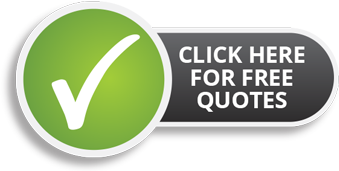 Our Certificates
Ghassoul paste with orange blossom Data sheet
MATERIAL SAFETY DATA SHEET Rhassoul 2016