Best quality Culinary Argan oil crtified by MSDS , USDA .
in the world's finest tables ,firstly  there is always one common ingredient,secontly this ingredient is commonly used to give the sweetest ,thirtly  light  flavor that exists in the culinary world.
It allows high societies everywhere to have a flavor  of the most delicious dishes in the world that elevates the dish to the level of art. This common ingredient is culinary argan oil. Extracted from the rare argan trees , only found in southern Morocco.
They will not only enrich your health ,making you better equipped to face the challenges of ages and disease but also provide a taste that you will not forget anytime soon.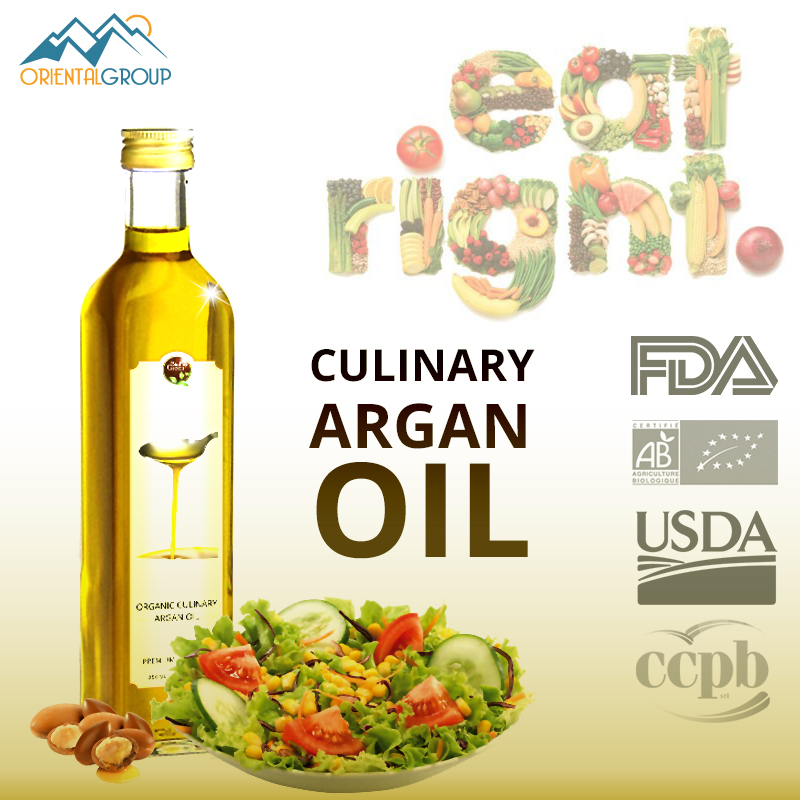 In Oriental Group, we pride ourselves in making the finest argan oil in Morocco and the world right now. We understand the importance of a completely pure culinary oil , along with a  high quality that fulfills our clients needs , that is why we put special care in the production ,  processing and bottling processes.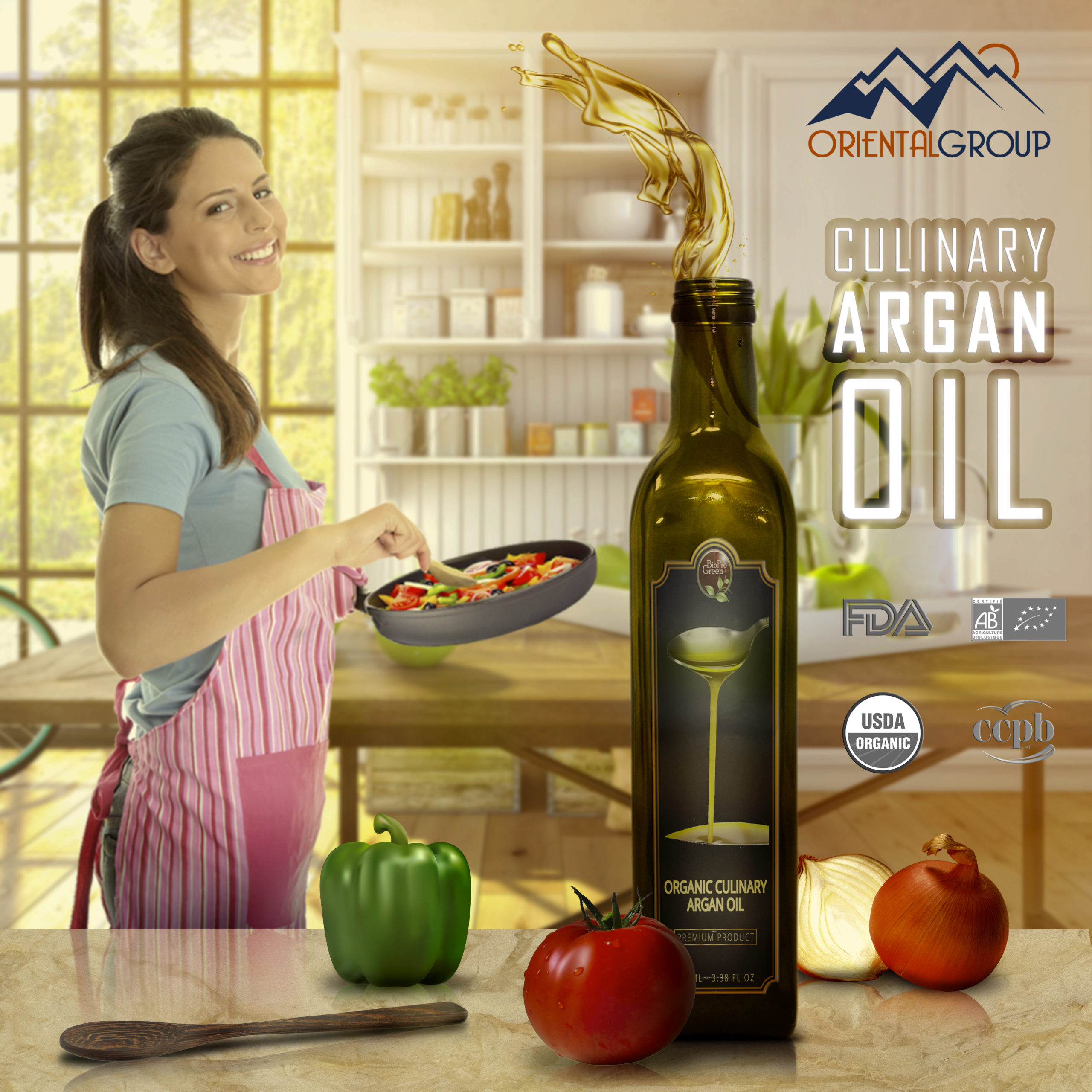 About Us:
At Oriental Group, we provide you with the most well-extracted argan oil used to make the best  culinary argan oil available in the market right now. It is simple just place your order today whether it is in wholesale, bulk or individual pieces. We will provide with the quantity you want but always with the highest quality possible! And since we deal with companies most of the time, we are more than happy to offer a private labeling service for the clients wishing to resell the product in their home countries. We welcome any potential partnership opportunity.
Health Benefits
The fats and antioxidants in argan oil can help your body stay healthier.
The high concentration of vitamin E in argan oil makes it effective at boosting the immune system. It also helps your body maintain and repair your eyes and skin.
Other health benefits of argan oil include:
Cholesterol Control
The fatty acids in argan oil can help boost your levels of "good" cholesterol and lower "bad"cholesterol, potentially reducing your risk of heart disease.
Cancer -Fighting Properties
Some early studies show that argan oil compounds may slow cancer growth and increase cancer cell death.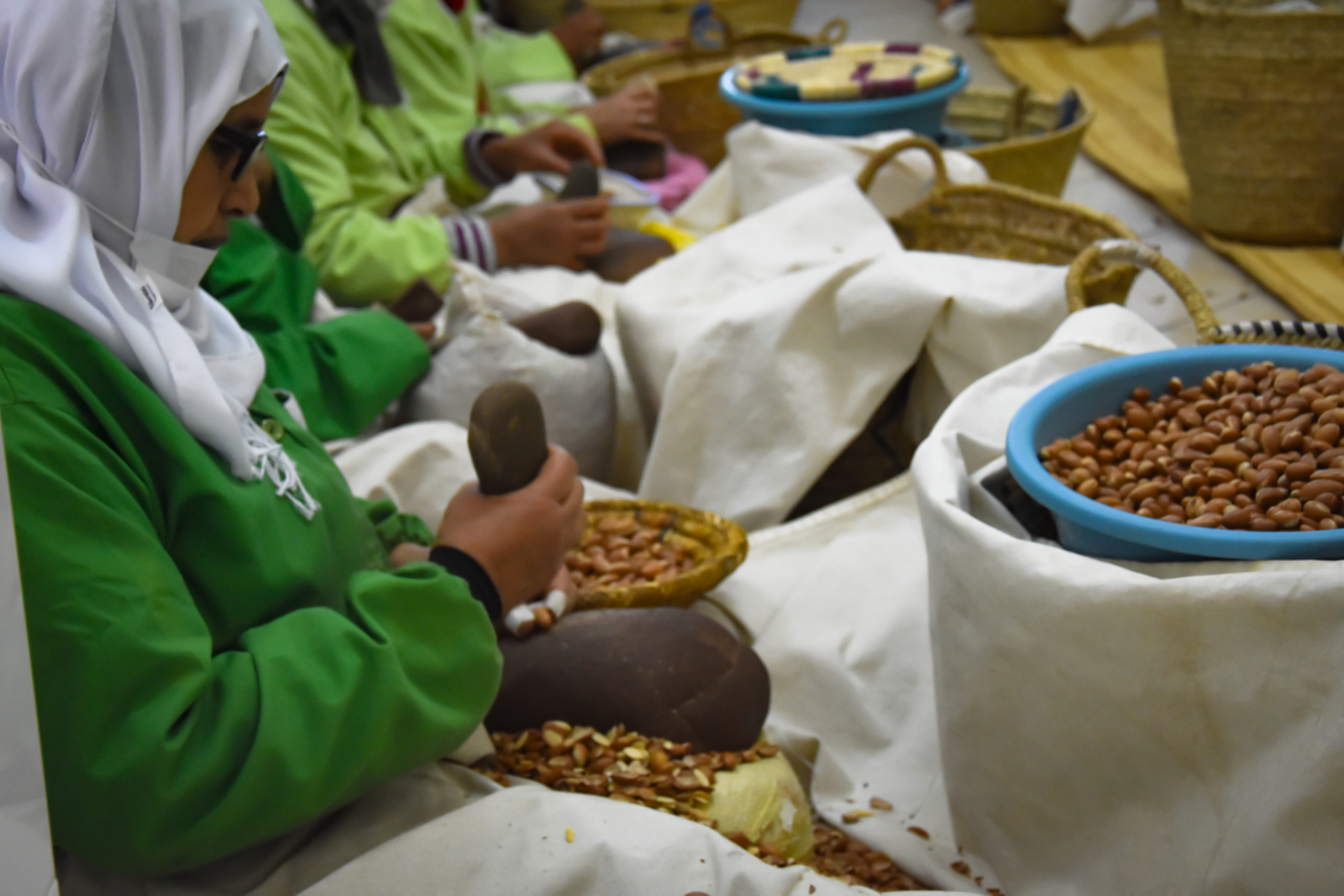 How to Prepare Argan Oil
Argan oil can be eaten or used topically, so it's important to make sure you're using the right kind.
Food-grade argan oil, also known as virgin argan oil or culinary argan oil, can be found in health food stores, Moroccan grocery stores, or online. This oil is guaranteed to be safe to eat, unlike those that are supposed to be used on hair or skin.
Wound Healing
The same properties that make argan oil helpful for keeping skin looking young may also help wounds heal.
The antioxidants found in argan oil can help reduce inflammation.
One early study showed that burns heal faster when argan oil is regularly applied, but human trials still need to be done before argan oil can be officially prescribed.
Quick Details:
Min.Order Quantity of argan oil: 5 Liter
Supply Ability of argan oil:  20000 Liter/Liters of argan oil per Week
Port: FOB Casablanca /Tanger MED / Agadir
Payment Terms: L/C,T/T, ,Western Union,MoneyGram/Paypal
Certfication: MSDS ,CCPB /NOP USDA PROGRAM
Oriental Group
N°200 Lot Elmassar,Sidi Ghanem Industrial Estate
Route de Safi,
40 000 Marrakech,
MOROCCO
Tel: +212664511967
MOB : +212600604387
Contact Us:
Website: https://www.bioprogreen.com/en/
Facebook: https://www.facebook.com/bioprogreenMorocco
Twitter: https://twitter.com/BioProGreen_MR
Pinterest: https://www.pinterest.fr/bioprogreenmorocco/
Instagram: https://www.instagram.com/bioprogreenmorocco/