Moroccan black soap with flavor
The oriental group provides the customers with the Moroccan black soap with flavor,
Such per the needs and preferences of the customers.Also It is a part of pacifying the skin with the treatment.
The Black soap with eucalyptus is rich in iron and minerals,
that can cleanse the skin which leaves an incredible charm and smooth finish to the skin.
Also the Moroccan soap has been made for centuries and has incredible charm with its secret,
that has made it healthier and brighter for the customers.
Moroccan Black soap with lavender
Then, there is Moroccan Black soap with lavender,
which has a dark creamy texture and is used to remove the toxins from the body,
and is also helpful in the preparation of the skin from exfoliation.
Thus, you can term it as a natural product with some extraordinary properties,
that are provided to the customers by an Oriental group for skincare and spas.

The oriental group also provides the customers with the wholesaling and retailing facilities and the individual sellers,
and the buyers can also indulge in business with them.
This product is one of the natural products, that is based on some of the fresh ingredients like olive oil,
the pulp that is enormously rich in vitamin E and is also excellent excoriate and a moisturizer.
The Moroccan black soap with flavor is helpful in purifying the skin and helps in eliminating the dead cells and the toxins that help in leaving the skin soft and silky.
It has a texture of butter and has a high content of the materials that help in the refreshing of the skin and save the skin from dryness, aging, and dehydration.
The customers would be delighted to know that the lather of the soap is also modest and they will love the rich texture as well.
The soap is suitable for the various types of skin types and especially for mature and dry skin.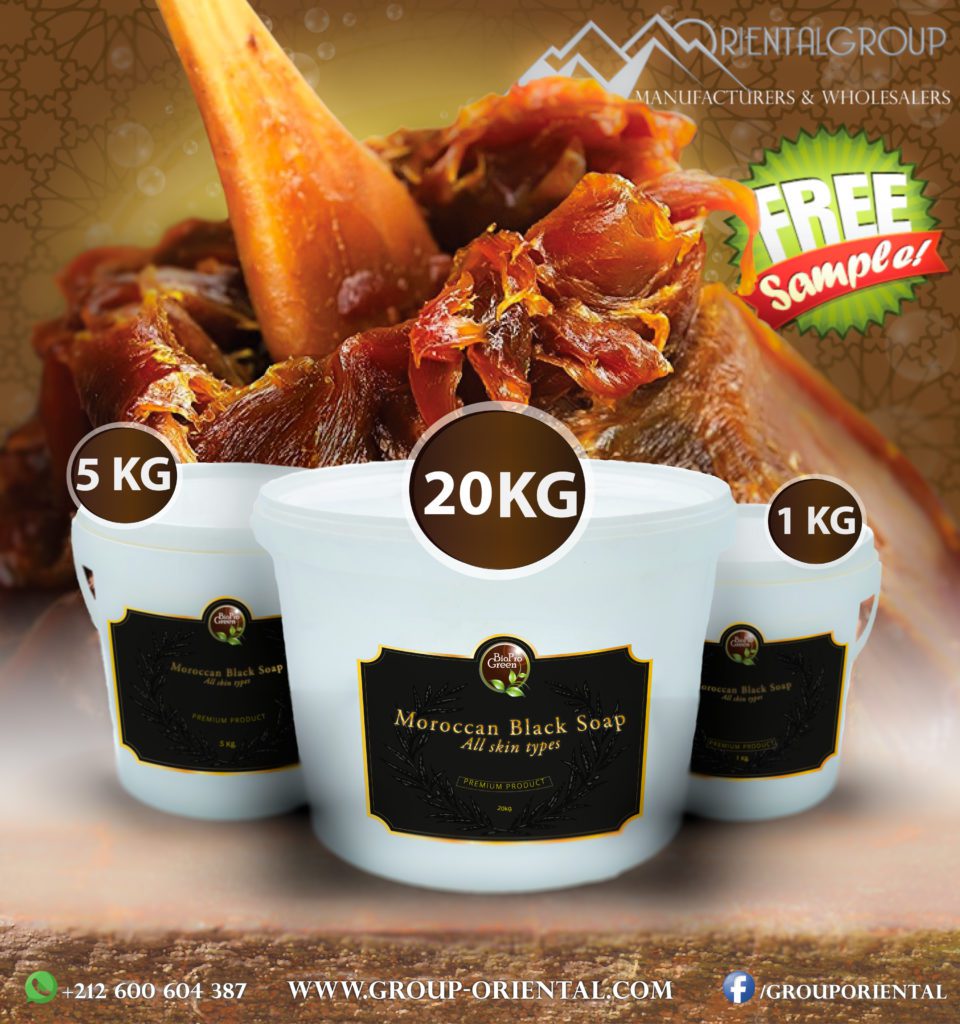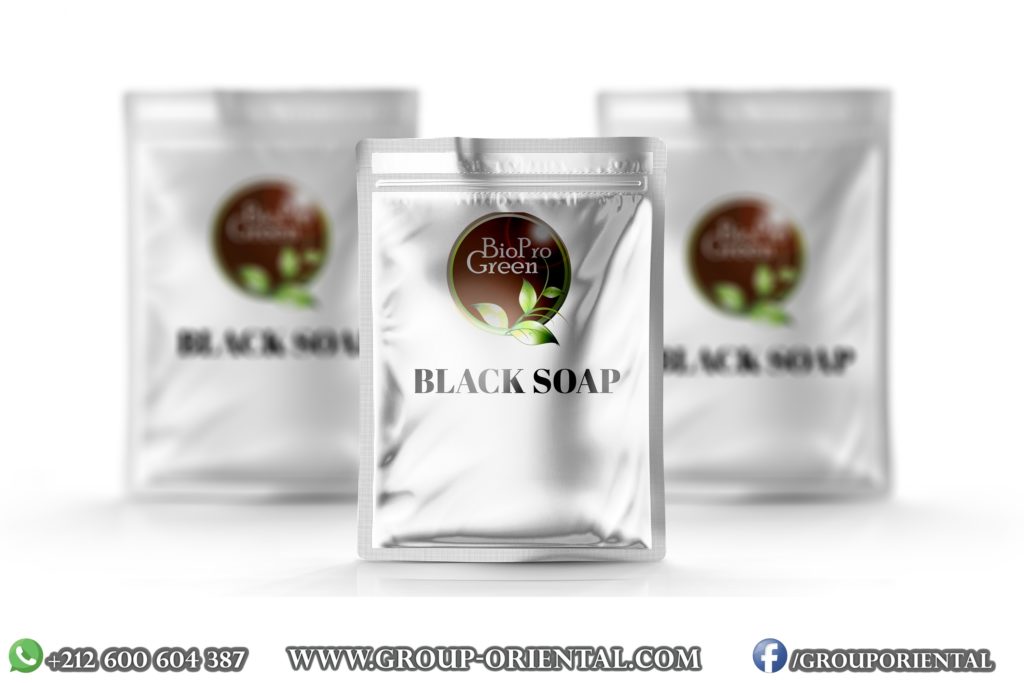 Packaging Details : 100g, 150g,250g ,1kg ,5kg ,20kg plastic jars.
Delivery Time: 15 days after confirmation of all details and deposit
Quick Details
Place of Origin: from Morocco
Brand Name: BioProGreen or Twichya or private labeling
Form:  Paste
Use:  Body, face
Product name: Moroccan Black soap
Feature: Antiseptic, Basic Cleaning, Whitening
Flavors: Eucalyptus – Lavender.
Delivery Time: 7-15 working days
Cultivation Type: Organic
Shipping :UPS,DHL,FedEx,TNT,EMS,etc or as per customer request
Precautions: Rinse thoroughly if products get into the eye. Keep away from children
FOB Price: Contact US
Product available in private labeling contact us for more information: Oriental Group