⦁ Kessa Glove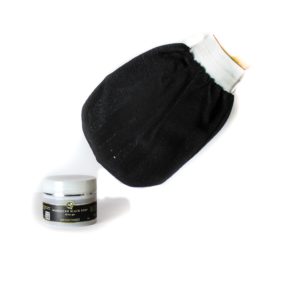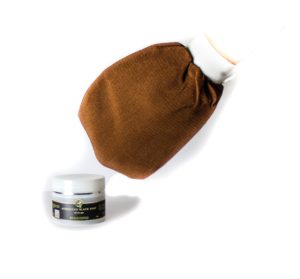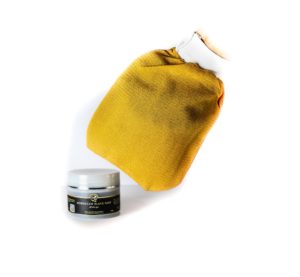 Our kessa glove is the secret to beautiful glowing skin. No matter how often you cleanse, moisturize, and treat your skin it will never achieve that beautiful healthy rich glow without removing dead skin. Out Kessa glove helps remove old skin cells and other debris and particles from your skin. It helps to expose the healthy cells and rid your body of the old ones. These gloves are inexpensive and will last for so many years to come.
This kessa glove is traditionally used in Morocco to remove dead skin, and impurities and expel toxins. you can use it alone or with black soap, always practicing circular motions on the skin.
The Kessa glove is an indispensable accessory for the hammam ritual. we use it in addition to black soap and rhassoul for a healthy scrub that does not irritate the skin, thanks to its composition of homogeneous and regular fibers arranged harmoniously. The exfoliation will allow eliminating the impurities of the skin in depth, to drive out the toxins and the dead cells. The skin will be thus cleaned, flexible, soft and satiny It is in summer when we hear more about exfoliation because it is when people want to show off soft, luminous and healthy skin. However, it is very important to exfoliate our skin during the whole year.
Our body's skin is constantly renewing itself in a natural way. Every two or three weeks, new cells replace those that are dying; nevertheless, part of these dead cells remain adhered to the new skin layer and serve no purpose at all, so it is best to remove them.
Oriental Group
N°200 Lot Elmassar,Sidi Ghanem Industrial Estate
Route de Safi
40 000 Marrakech
MOROCCO
Tel: +212 524 335 449
MOB : +212 600 604 387
Fax:+212 524 457 961