⦁ Culinary Argan Oil 100ml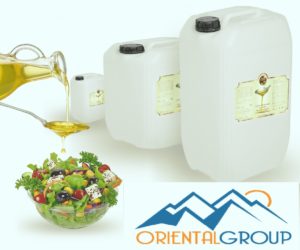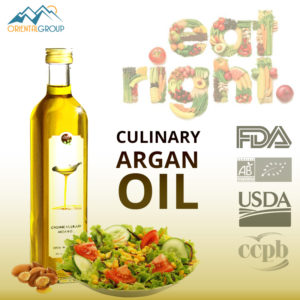 Our intensely hydrating culinary argan oil is ideal for nourishing hair or skin for the most beautiful results. This oil goes deep into your hair shaft to restore and repair damaged hair. It adds more hydration and softness, even to brittle locks for a more luscious and smoothed appearance. Our argan oil is intensely rich with nourishing antioxidants that fight away free radicals from causing damage to your skin cells and to your hair, making you look fresh and young.
our product is the edible version of Argan Oil. A staple of the Berber diet, this Oil is made by roasting the kernels over an open fire before they are pressed. Argan Life especially the Culinary is genuinely hand-made in a women's co-operative using time-honoured traditional methods to ensure maximum flavour and quality.
Perfect as a dip for oven-fresh bread, or a savoury flavour enhancer for your meat and vegetable dishes, Culinary Argan also has a delicious nutty flavour that works beautifully as a dressing on desserts.
Argan Life culinary Argan Oil is 100% pure and a product of fair trading practices.
Argan oil has been used for centuries for a variety of culinary, cosmetic and medicinal purposes.
It is rich in essential nutrients, antioxidants and anti-inflammatory compounds.
Early research indicates that argan oil may help prevent chronic illnesses, including heart disease, diabetes and cancer. It may also treat a variety of skin conditions.
Oriental Group
N°200 Lot Elmassar,Sidi Ghanem Industrial Estate
Route de Safi
40 000 Marrakech
MOROCCO
Tel: +212 524 335 449
MOB : +212 600 604 387
Fax:+212 524 457 961