Definition
The rhassoul also called ghassoul (pronunciation ghassoul), is a particular clay forming part of the customs of Morocco and Tunisia. It is traditionally found in the culture of the hammam, particularly associated with Argan oil. Its grain, which is thicker than other types of clay, and its cleansing properties make it the clay of choice for body scrubs. Very absorbent, it naturally retains impurities and fatty substances, so it is suitable for oily skin and hair.
Group Oriental offers various Ghassoul export products:
We deal as export of Ghassoul clay. The products are 100% organic and natural and we ensure their quality and authenticity. The Ghassoul export products are mostly face/hair masks and personal beauty care products.
Ghassoul export is natural clay used for centuries. It has a fuzzy appearance, rich in minerals, and is exceptional in skincare and hair ingredients. Ghassoul export clay is reddish brown cosmetic natural clay from Morocco. It is also known as red clay, Red Morocco clay, clay, Ghassoul export clay, and oxide clay. This clay is mined organically from deposits deep in the Atlas Mountains in Morocco. This is the result of a natural process of geothermal and volcanic activity.
This untreated dried clay has almost a silky feeling which can help reduce skin tone and reduce spots. It has the unique ability to nourish the skin and reduce epidemic, this has prompted many people to use it daily as a natural soap and shampoo. Research and clinical emphasis discovered that Ghassoul export could probably increase skin elasticity, even skin color, reduce redness and blackheads and reduce drying or peeling of the skin. Ghassoul export is relevant because it has a higher silica and magnesium content; this is especially good for the skin.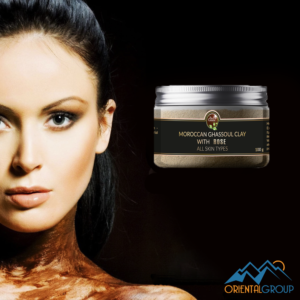 Benefits:
Ghassoul export clay has been used for skin care beauty for ages by Moroccan women. It originates from the mineral stones of the Atlas Mountains situated in Morocco. The minerals present in the clay have numerous health benefits such as rejuvenation of skin and removal of dryness from hair. Moreover, it is suitable for every type of skin and leaves no harmful side effects. The skin radiates and the hair shine after just one application.
Where to Buy?
Group Oriental serves as an export of  Moroccan Ghassoul clay. We offer a variety of products with the facility of custom packaging and designs. Special discounts are available on orders of 200 and above products.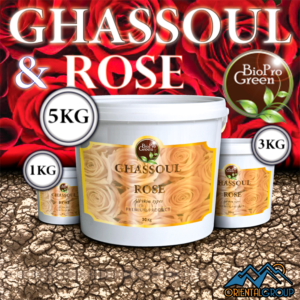 Quick details:
Min. Order Quantity: 5 KG
Supply Ability: 20000  KG
Port: Casablanca /Tanger MED / Agadir
Payment Terms: L/C,T/T,Western Union,MoneyGram,PAYPAL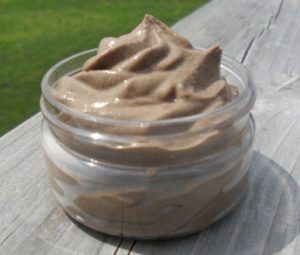 Use: Body, Face Natural Ghassoul export
Certification: MSDS, CCPB / NOP USDA Program Natural Ghassoul export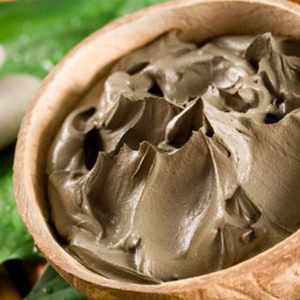 Feature: Anti-aging, Moisturizer, Nourishing, Skin revitalizer
Main ingredient: Moroccan lava clay
Private labeling: Accepted
Processing type: Natural without additives Ghassoul export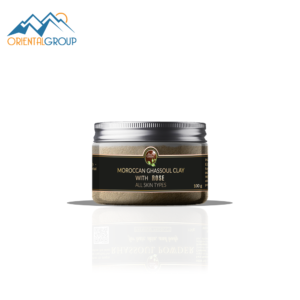 Packaging & Delivery:
Packaging Details: 100 g, 150 g, 200 g, 250 g, 500 g, 1 Kg, 5 Kg, 10 Kg,  20 Kg Ghassoul export.
Delivery Detail: 15 days after confirmation of all details and deposit.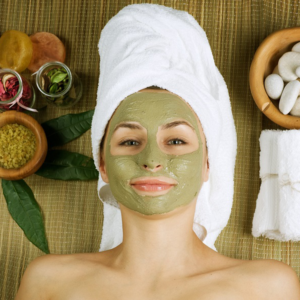 Branding and Package Design Ghassoul export 
Oriental Group provides a complete branding service for clients wishing to penetrate their domestic markets using their very own Ghassoul export.
Bottling
We have many varieties of bottles and containers at our disposal, of course, the client may supply their own, or can send us a sample for us to mass-produce.
Labeling
The client can supply their own label or have one produced for them by our team of designers, we can design exactly to your specifications.
Casing
We can supply casing solutions to meet any specifications ranging from customized design cases, case-printed designs, and other custom requirements.
Please contact us with your requirements.
Further, you may please note that we have the strengths and capabilities to deliver the international quality of Ghassoul export, Our additional strength today is the excellent logistic control system, which facilitates faster order processing and shipment. We have even automatized most of the production chain to ensure faster production and accuracy.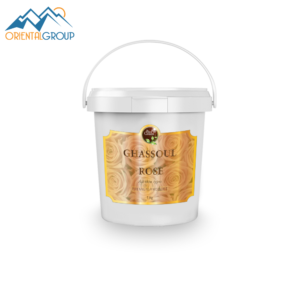 FAQ Natural Ghassoul export:
1. How can I get some samples?
We are honored to offer you samples. New clients are expected to pay for the courier cost, the samples are free for you, and this charge will be deducted from the payment for the formal order.
(2) Regarding the courier cost: You can arrange an RPI (remote pick-up) service upon FedEx, UPS, DHL, TNT, etc. To have the samples collected, or inform us of your DHL collection account. Then you can pay the freight direct to your local carrier company.
What does your Ghassoul export do regarding quality control?
Quality is a priority! Every worker keeps the QC from the very beginning to the very end:
All raw material we used is environmental-friendly.
(2) Skilful workers care about every detail in handling the stamping, printing, stitching, packing process.
(3) Quality control department is specially responsible for quality checking in each process.
Can your factory print or emboss my logo on the goods?
(1)Yes, we can print your logo on the goods or their packing box, for patent protection purposes, a letter of attorney (letter of authorization) shall be provided for the logo.
(2)We usually produce goods based on customers' samples or based on customers' pictures, logos, sizes, etc. detailed information design for customers.
Company Information:
Oriental Group
N°200 Lot Elmassar,Sidi Ghanem Industrial Estate
Route de Safi,
40 000 Marrakech,
MOROCCO
Mobile / Whatsapp / Viber: +212 600 604 387
Service clients : +212 651 925 398 / +212 614 925 123
Skype: group.oriental
WeChat ID: Orientalgroupmorocco
Website: https://group-oriental.com/fr/
Facebook: https://fr-fr.facebook.com/grouporiental/
Twitter: https://twitter.com/grouporiental?lang=fr
Pinterest:https://www.pinterest.com/OrientalGroup/_saved/
Instagram:https://www.instagram.com/group_oriental/?hl=fr